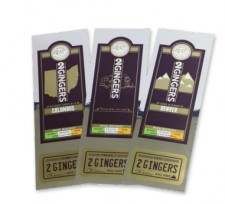 Metallic foil printing from Sunrise Hitek is at the forefront of digital technology. Printing on metallic cardstock offers the same effect as foil printing, without the long turnaround time and hefty budget.
Chicago, IL, November 8, 2016 (Newswire.com) - Sunrise Hitek is pleased to debut metallic foil printing. This technique offers the standout effect of foil stamping, without the high price tag and long wait time https://www.sunrisehitek.com/product/color-metallic-foil-card. By using different combinations of CMYK ink, one can create thousands of metallic foil colors on one sheet of paper.  Opaque white ink is used on chrome-finish metallic silver stock to create a white base for full color printing. Laser-cutting, Kiss-cutting and die-cutting are also available.
This metallic foil process has a variety of applications. It is great for business cards, invitations, tickets, greeting cards, and labels. They can even be used to create special effects or anti-counterfeit prints. Anything printed on metallic foil gives an instant wow factor. Who doesn't want to receive something shiny and metallic?
An article on Entrepreneur.com points out the benefits of using business cards. One of their reasons is that creative, out-of-the-box cards get noticed and shared. The article goes on to say: "If you hand over a creative business card that makes a great impression that person is likely to show it to other people -- putting you and your brand in front of additional prospects." Click here for full article.
Business cards are something that are passed around daily. Why not make them stand out? Metallic foil business cards and pizzazz and fun to the everyday business card. An exciting card could be just the edge a salesman needs to close that deal, or for a buyer to remember a certain company. Business cards from Sunrise Hitek are available in quantities from 100's to 1000's and are produced in 2-3 business days. Why not give it a try?
About Sunrise Hitek Group, LLC.
Sunrise Hitek https://www.sunrisehitek.com/ is an Inc. 5000 company established in 1988 and employs the most advanced equipment and technology, such as G7-certified HP Indigo and UV flatbed presses, laser engraving, and digital die-cutting, to create best-in-class color printing, short-run packaging, P.O.P. retail displays, and signage products. A privately-owned enterprise, the company is based in Chicago and sells products worldwide.
Source: Sunrise Hitek Group, LLC